Shop


Mineral Makeup Starter Kits

Mineral Foundation

Mineral Priming Powder

Mineral Finishing Powder


Mineral Glow Powder

Soft Silk Mineral Blush


Satin Pearls Eye Shadow

Multi-Dimensions Shadow

Plush Velvet Eye Shadow

Ultra Intensity Eyeliner


Gloss FX® Lip Glaze

Smooth Color Lip Cream

Color Care Lip Tint

Natural Care Lip Balm

Mineral Makeup Brushes

Primers & Sealants

Empty Cosmetic Jars

Gift Certificates


Worldwide Shipping
Before & After Gallery
J.Lynne's all natural beauty products have been designed to help our customers achieve a "purely beautiful, naturally you" look, easily and flawlessly! We hope that you'll enjoy these before and after photos, and will be inspired to get the look of bare, luminous, beautiful skin with J.Lynne mineral makeup!
Are you a J.Lynne Cosmetics fan? We'd love to feature your before and after photos in our gallery! Please contact us for more information.
Elle
"I had been using a high end department store brand but a) it was very expensive and b) it wasn't lasting very well to the end of the day. In April 2010, I tried J.Lynne and within 2 weeks, my skin cleared up significantly. I also noticed that my foundation stayed put better throughout the day than anything else I'd used, so I decided to switch permanently. The priming powder has been a godsend for my skin, and I'm a big fan of the mineral glows - I use Aurora in the winter and Sunkissed in the summer - and the Ultra Intensity Eyeliner in Cougar, which is pretty much exactly the same shade as my eyes."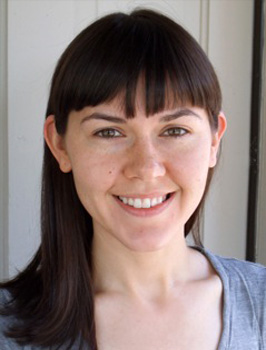 Before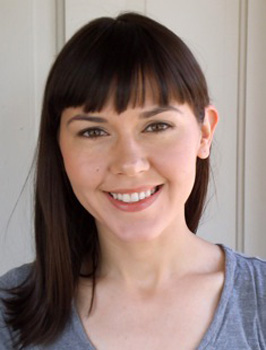 After
Face
Mineral Matte Priming Powder in Peach
Smooth Mineral Foundation in Fair Warm 0.8
Cheeks
Original Collection Soft Silk Mineral Blush in Shy
Original Collection Mineral Glow Illuminating Powder in Sunkissed
Eyes
Simmer Collection Ultra Intensity Mineral Eyeliner in Cougar
Sugar & Spice Collection Multi-Dimensions Mineral Eyeshadow in Vanilla
Coastline Collection Plush Velvet Mineral Eyeshadow in Dolphin
Coastline Collection Plush Velvet Mineral Eyeshadow in Pier
Lips
Pinks, Berries, & Mauves Gloss FX Lip Glaze in Scarlett
Rachel
Before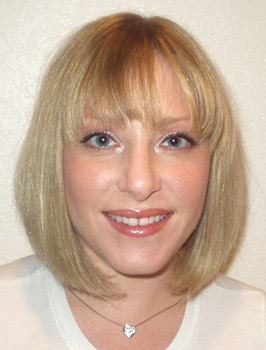 After
Face
Smooth Mineral Foundation in Ivory/Light Warm 1.8
Cheeks
Soft Silk Mineral Blush in Sweetness
Mineral Glow Illuminating Powder in Flora
Eyes
Ultra Intensity Mineral Eyeliner in Tigress
Satin Pearls Mineral Eyeshadow in Mokuren, Cafe au Lait and Joy
Lips
Gloss FX Lip Glaze in Hilary
Karen
Before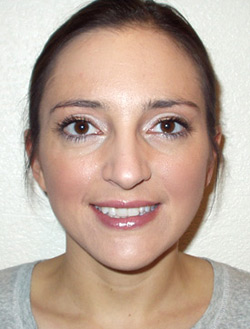 After
Face
Smooth Mineral Foundation in Ivory/Light Cool 1.6
Mineral Priming Powder in Peach
Cheeks
Soft Silk Mineral Blush in Adore
Mineral Glow Illuminating Powder in Natural
Eyes
Ultra Intensity Mineral Eyeliner in Tigress
Multi-Dimensions Mineral Eyeshadow in Champagne
Satin Pearls Mineral Eyeshadow in Mokuren & Cafe au Lait
Lips
Gloss FX Lip Glaze in Keira
Tina Marie
Before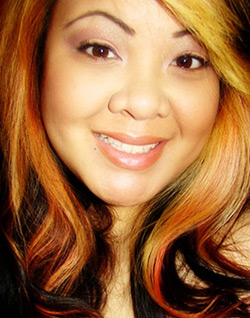 After
Face
Smooth Mineral Foundation in Medium Warm 3.4
Smooth Mineral Foundation in Light Golden 2.5 (undereye concealing)
Cheeks
Soft Silk Mineral Blush in Virtue
Mineral Glow Illuminating Powder in Sunkissed
Eyes
Ultra Intensity Mineral Eyeliner in Femme Fatale
Satin Pearls Mineral Eyeshadow in Joy, Sandstone, Cappuccino & Espresso
Lips
Smooth Color Lip Cream in Audrey
Gloss FX Lip Glaze in Jessica
Denise
Before
After
Face
Smooth Mineral Foundation in Light Warm 2.4
Mineral Priming Powder in Ivory/Light
Eyes
Japanese Garden Satin Pearls Mineral Eyeshadows
Lips
Smooth Color Lip Cream in Rosalind